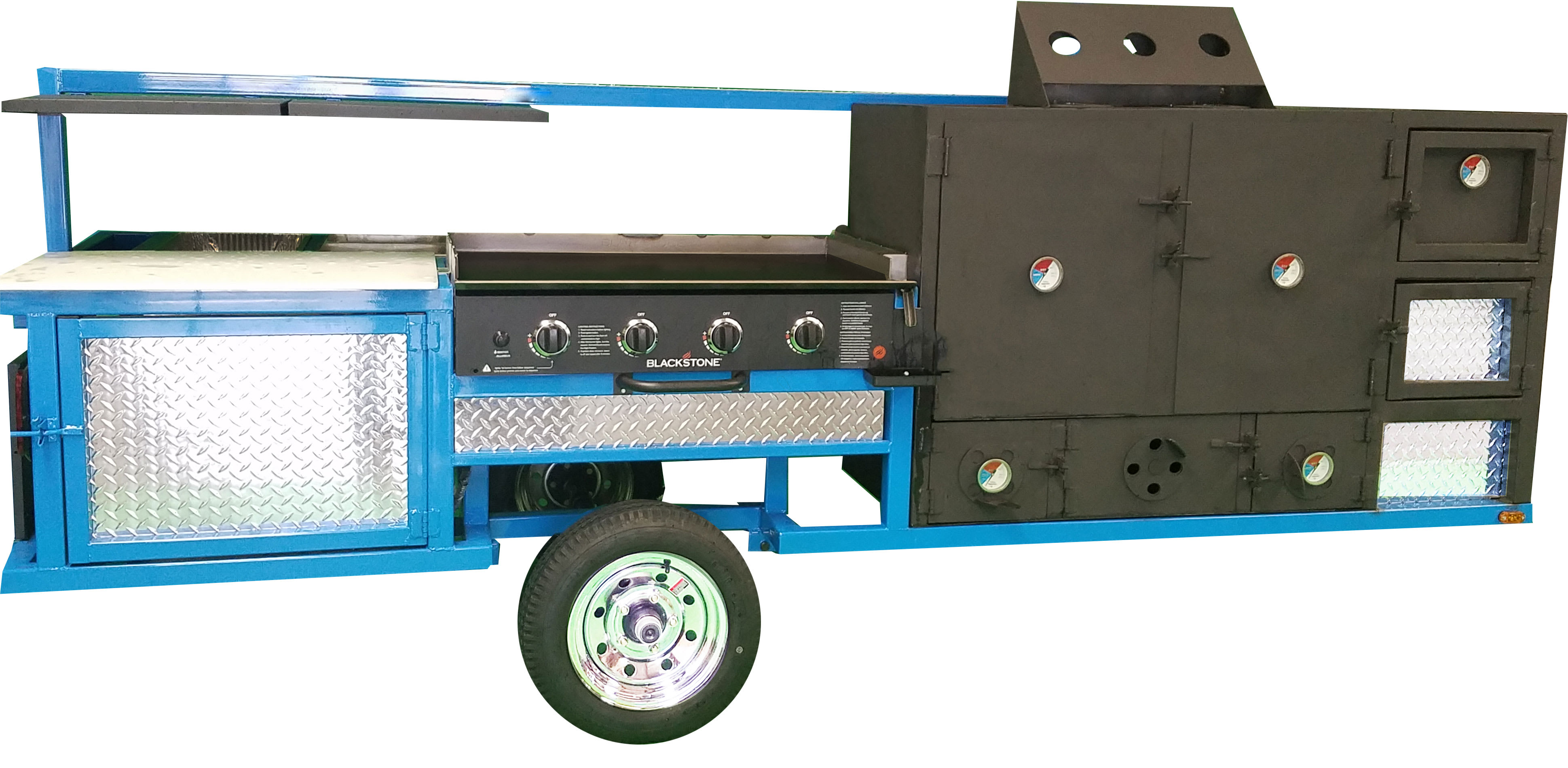 The Steampunk
THE ULTIMATE BBQ COOKING TRAILER

The Steampunk ultra-classy, high-performance BBQ trailer features our patented, blue-ribbon winning dual chamber vertical smoker. It also has everything else you need to take home the top prize: a Santa Maria-style grill, five-compartment steam table, a Blackstone griddle, a four-compartment sink, and two poly-resin cutting boards.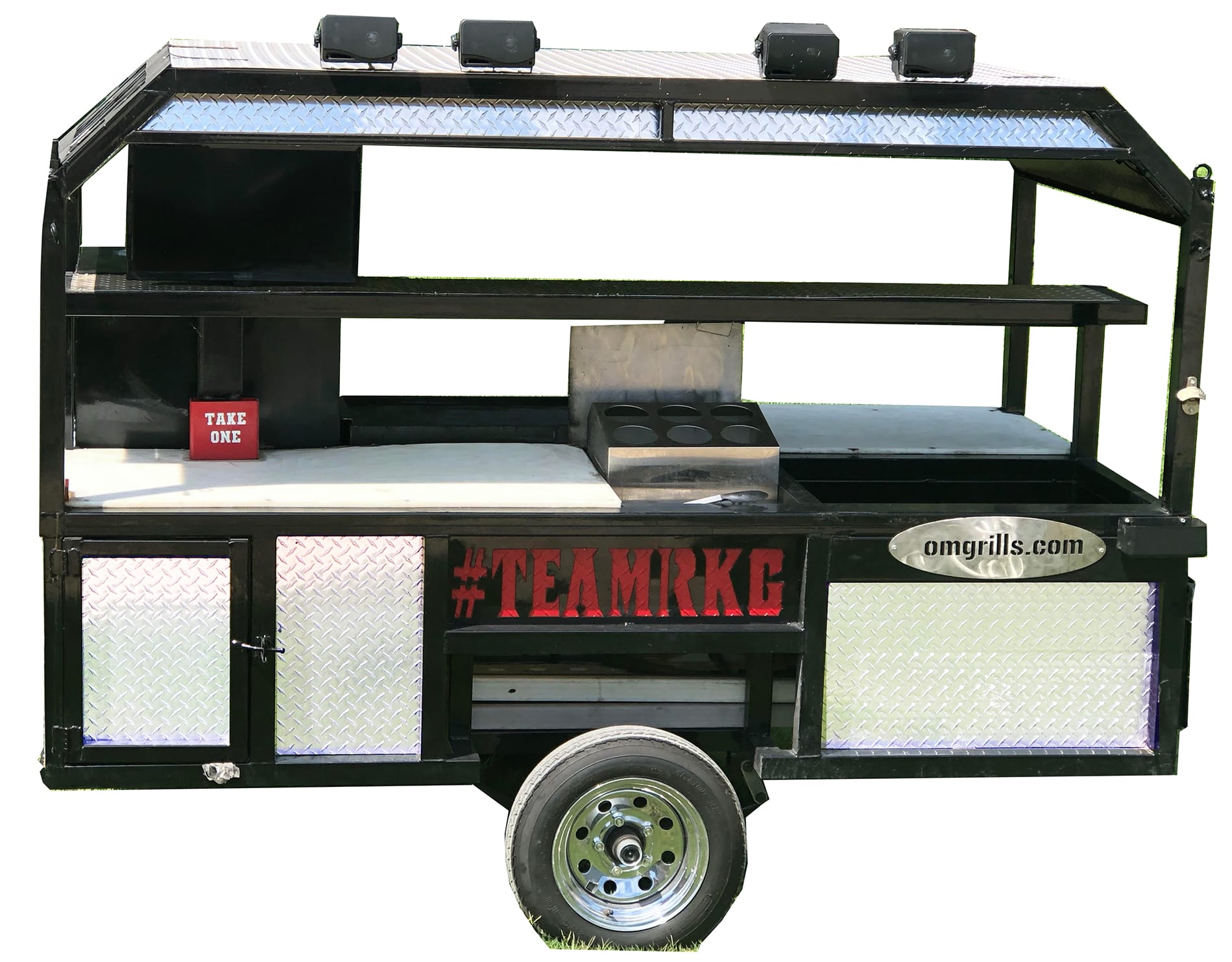 The Promotional
OUTREACH AND event promo TRAILER
Slow things down and use your favorite foods to give you one-on-one time with your employees, customers, community, and anyone else you're trying to reach. This unique OMG is decked out with a LED TV, waterproof PA system with mounted speakers, and all you need to cook and serve including our griddle, warming box, prep station, serving counter, and icebox.