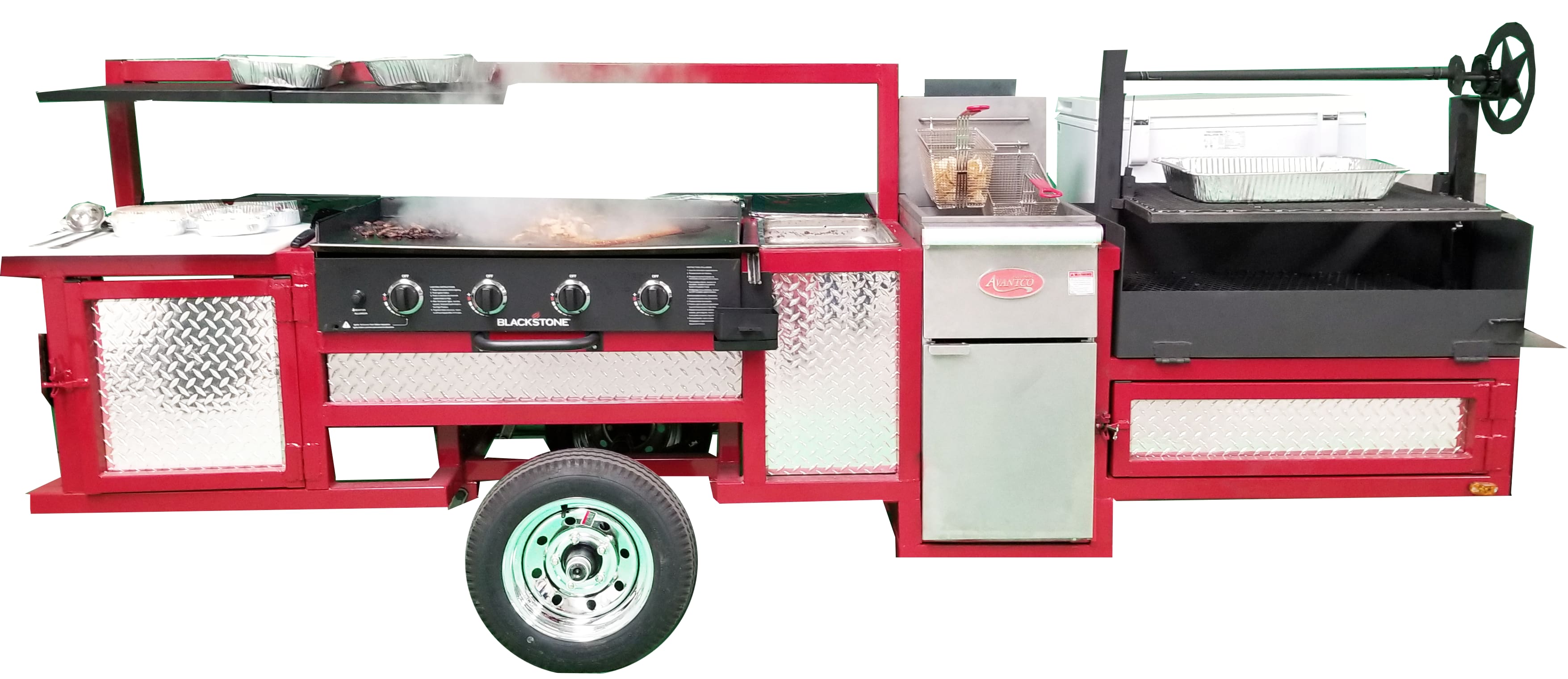 NEED SOMETHING UNUSUAL? ORDER A CUSTOM OMG.
DESIGNED & BUILT FROM SCRATCH IN AZLE, TX
CUSTOM COLORS
Every OMG trailer includes a powder-coating in any color of your choice. Showcase your brand, team colors, or your favorite hue at no extra charge.
MINOR MODIFICATIONS
We're happy to accommodate a wide variety of minor modifications. Let us know what you're trying to accomplish, and we'll help tweak the flow of food to your needs.  
TOTALLY UNIQUE
When a Colorado entrepreneur called wanting an OMG to serve cookie dough out off, the Rockies was born. We can do the same for you, whatever you're serving.