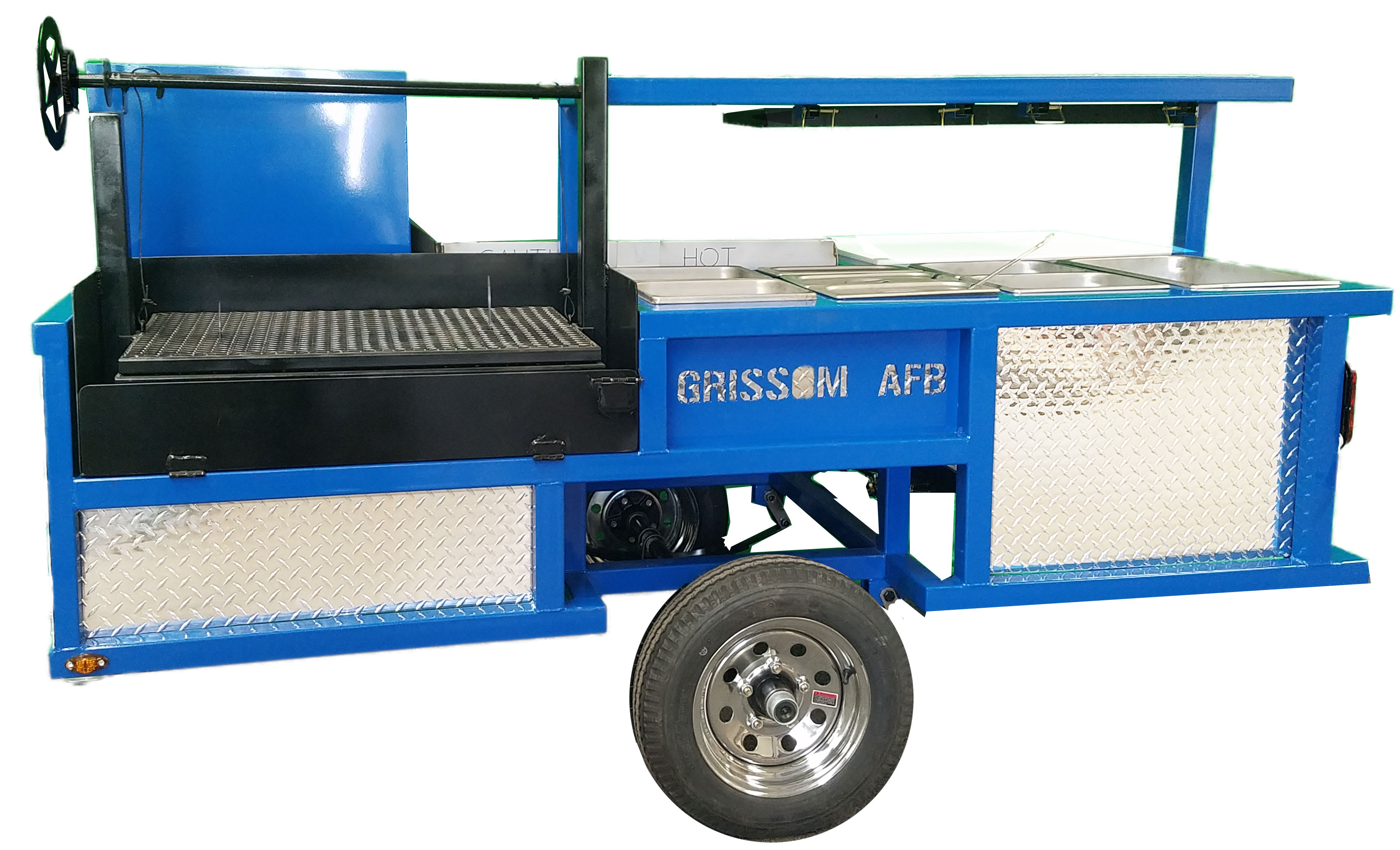 PERSONAL
The ultimate tailgating machine, use your OMG to cook at sports events, family and friend's parties, community events, and to help out in a disaster situation. 
TAKE IT ANYWHERE
At either 8′ or 11′, you can take your OMG to the game, park, church, family reunion, or anywhere else you choose to meet. Our models are towable by nearly any vehicle with a towing package. 
FLEXIBLE PAYMENTS
Everyone is approved with no credit check using our lease-to-own option. Simply put 10% down and make monthly payments over a 12-month period. At 50% paid, you can take delivery!
FEED ANY SIZE FAMILY
The unique pass-through cooking area to the buffet-style serving line enables food to be served in large quantitites quickly and efficiently No matter how big your social network is, an OMG can handle it. 
COOK ANYTHING
No matter the genre of your family recipie, we've got an OMG for just about any meal. From our award winning two-chamber vertical smoker on the Steampunk to a simple griddle, you're covered. 
SAFETY
We've painstakingly improved the safety of each element of an OMG. The hitch is removable to prevent theft and eliminate the risk of tripping, and all materials are selected for safe food handling.
ANYONE CAN COOK
If you can flip a burger, you can cook on an OMG. Now even Uncle Steve can help with the meal. Prep, grill, smoke, and steam on the prep side, and serve friends and family buffet-style on the other. 
QUESTIONS? CALL 817-382-2728
SHIPS IN 10-14 BUSINESS DAYS!