FULFILLING entrepreneurial DREAMS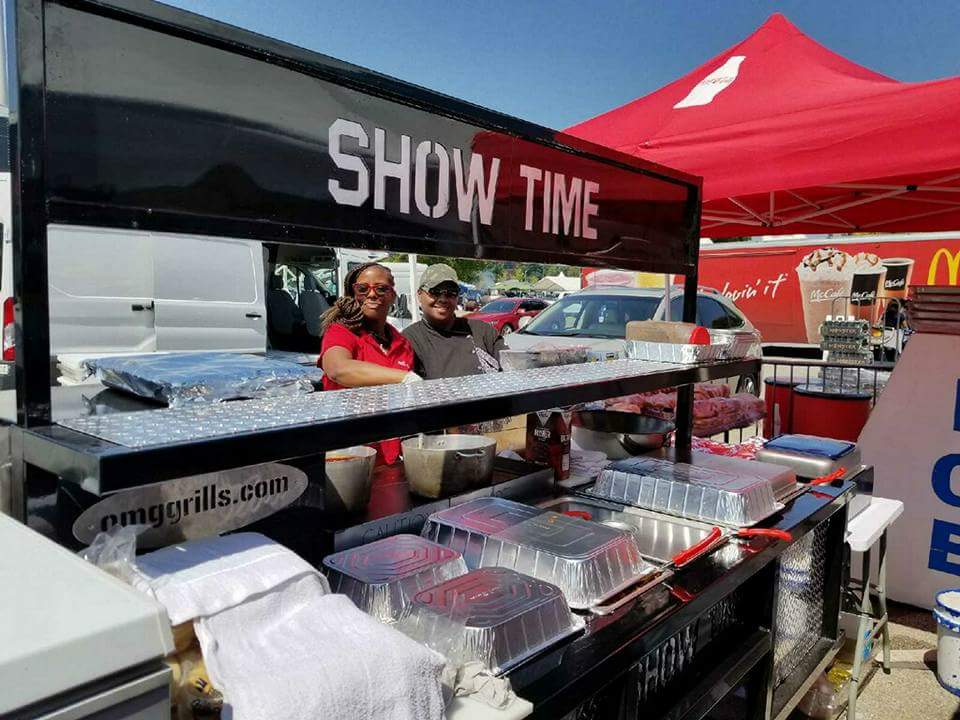 I located OMG on the Internet. I discussed the business deal by long distance. What I found was a part of America who is very difficult to find. It is a family business who still cares about their customers and about the quality of their product.
I picked my trailer up on a weekend. They met me at the shop and it was better than I had imagined. I ended up with a cooking trailer and some new friends. The trailer cost the church a few thousand dollars but the relationship with the Erwin's is priceless. I would recommend the trailer to anyone who is looking for a cooking trailer. Unbelievable cooking equipment and a unforgettable purchase.
Thank you OMG and God Bless.
Doug C.
I just did the math: 5,500 miles traveled, 13,220 meals cooked off the trailer for the 2015 season!
Smoke A Billy BBQ
Just ordered one, what a great experience it was! Professional and personal care…highly recommend them.
Mark L.
I saved up to buy an OMG. It's going to take me to the next level of my catering business. The manufacturers of the OMG will work with you, like they did with me, to help you achieve your dreams.
Wanda, Pineville, LA
Building bridges within communities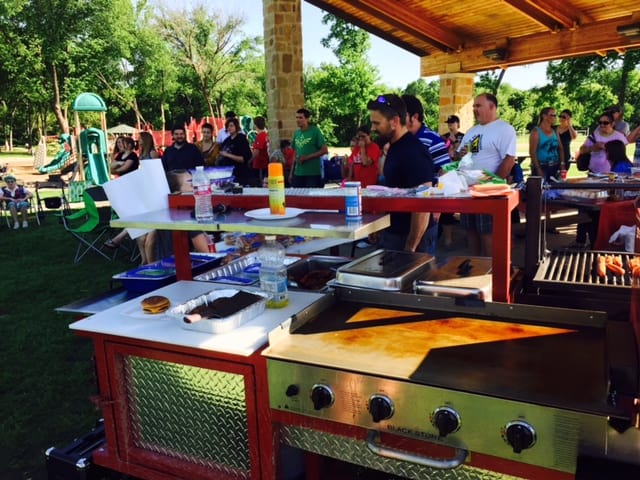 During my transition into becoming an entrepreneur, Tim, Tabatha and the guys at the shop have been a pleasure to work with. From my initial call to get pricing or when I needed to make some adjustments to meet city codes, they have been easy to work with. Financing is easy and they will work with you.
OMG Grills are really a great product, a real attention getter when seeking new customers. Did I mention they have several makes/models from a hot dog stand to ice cream carts? Hands down, OMG Grills is the best investment I could have ever made, based on the returns. I will be returning to get another one for my business.
Gregory J.
This trailer is like a naked woman. It's so much better in person than in pictures.
Bobby, Phoenix, AZ
Just got my new trailer and it's gorgeous! The plasma cutout lettering is awesome. I can't wait to use it!
Gloria, Denver, CO
Enjoying the game like never before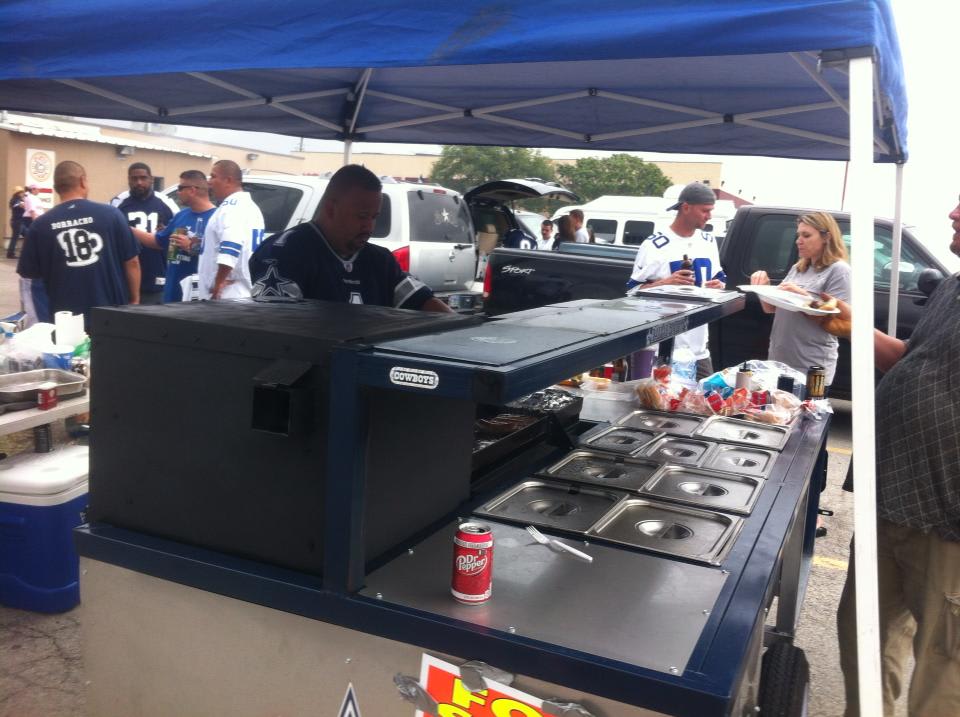 We just wanted to tell you we absolutely love the grill we are so glad that you did that, it exceeded out expectations 100%. A lady asked us about the grill and how to get in touch with you! We were the talk of the festival.
Russ, Russleville, AK.
Outdoor Mobile Grills has met and surpassed my expectations. From initial contact to inquire about pricing and payment through to delivery, OMG has been very helpful, friendly, and professional.
They even went so far as TO PERSONALLY deliver my BBQ trailer when their shipping courier had truck issues. I fully support OMG as a customer and am glad to keep supporting this American-made product.
Nick A.
An OMG is a must have for a chef. Indoors, outdoors, patio, on the street, you name it, this trailer is amazing!
Venus, Jackson, MS