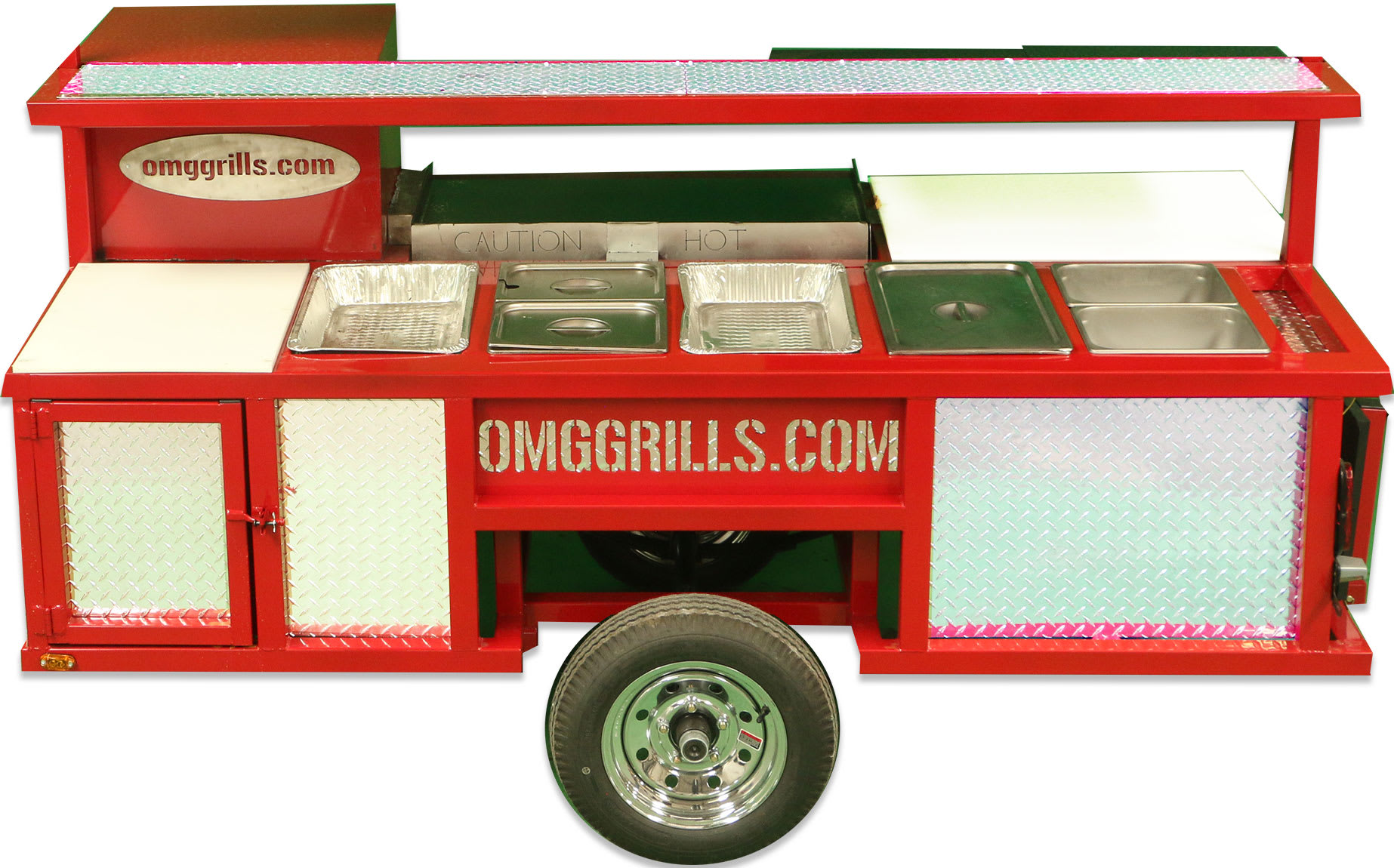 BUILT TO LAST
Each mobile food trailer is hand-built from the ground up in Azle, Texas. We use only high-grade steel from trusted suppliers and our welders are expert craftsmen.
Our trailers can fit just about anywhere and pull behind just about anything. Easily hand-maneuver it into a single parking space or through a disaster recovery situation. The hitch can be removed for both security and safety.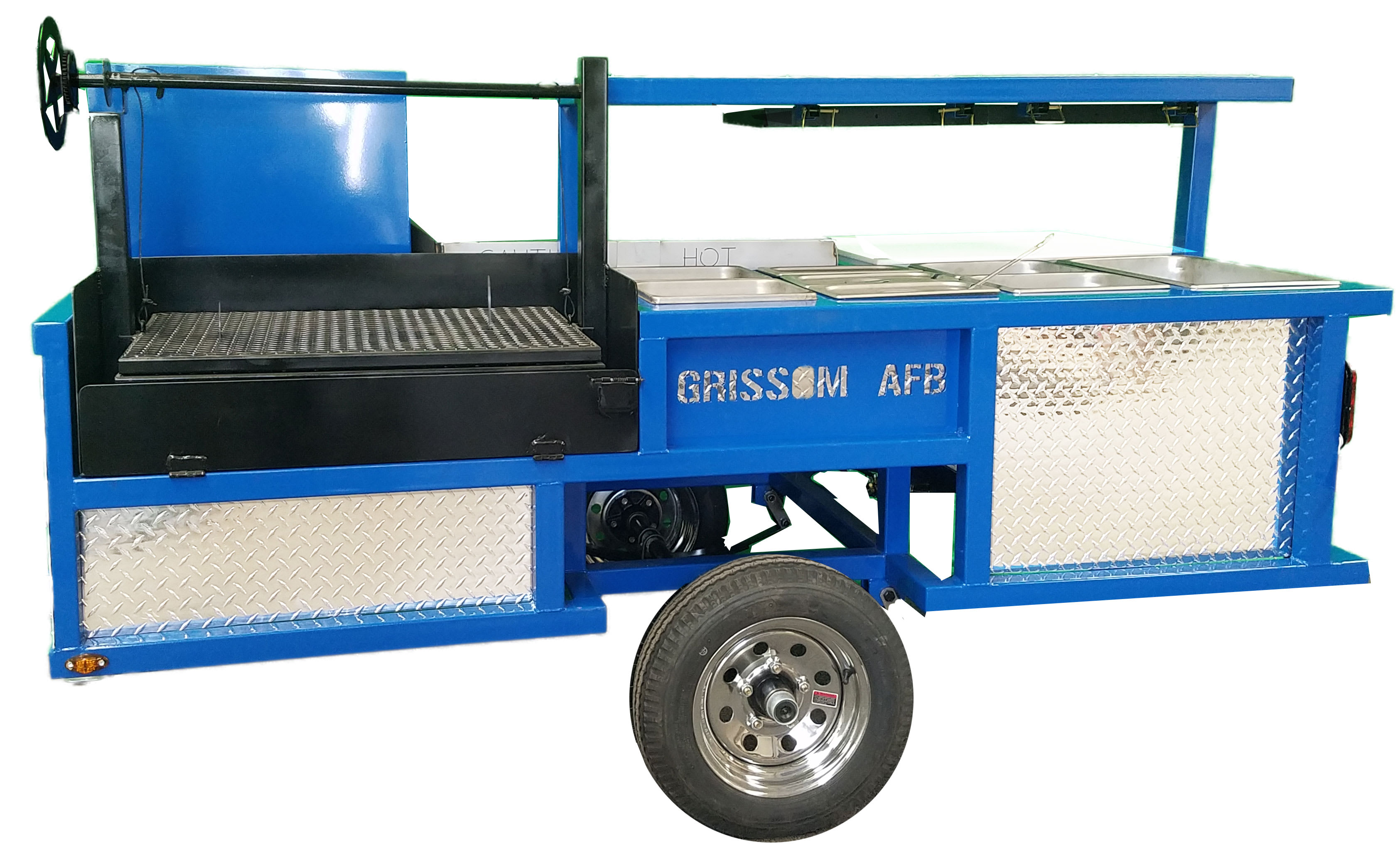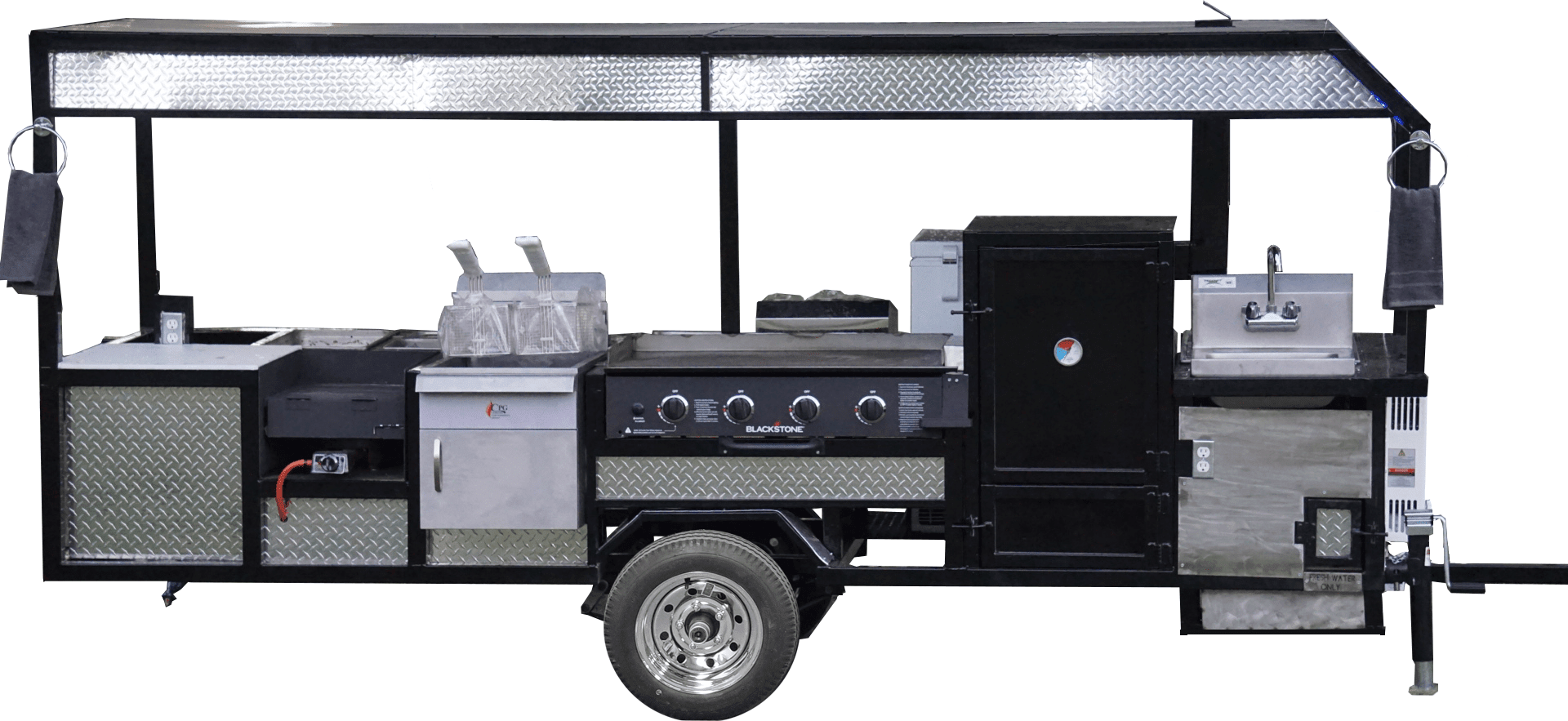 AFFORDABLE
Starting at only $4,170, you won't find a lower price on a full-featured mobile kitchen. And with our lease-to-own program, we're providing the opportunity for you to follow your dreams: open a business, feed the hungry, or connect with your community.
EASY TO USE
If you can flip a burger, you can run an OMG. A single cook can feed hundreds of people in a day, making it easy to take shifts. Whether used in disaster recovery situations, to feed the homeless, or to make a profit, an OMG connects you to your patrons face-to-face.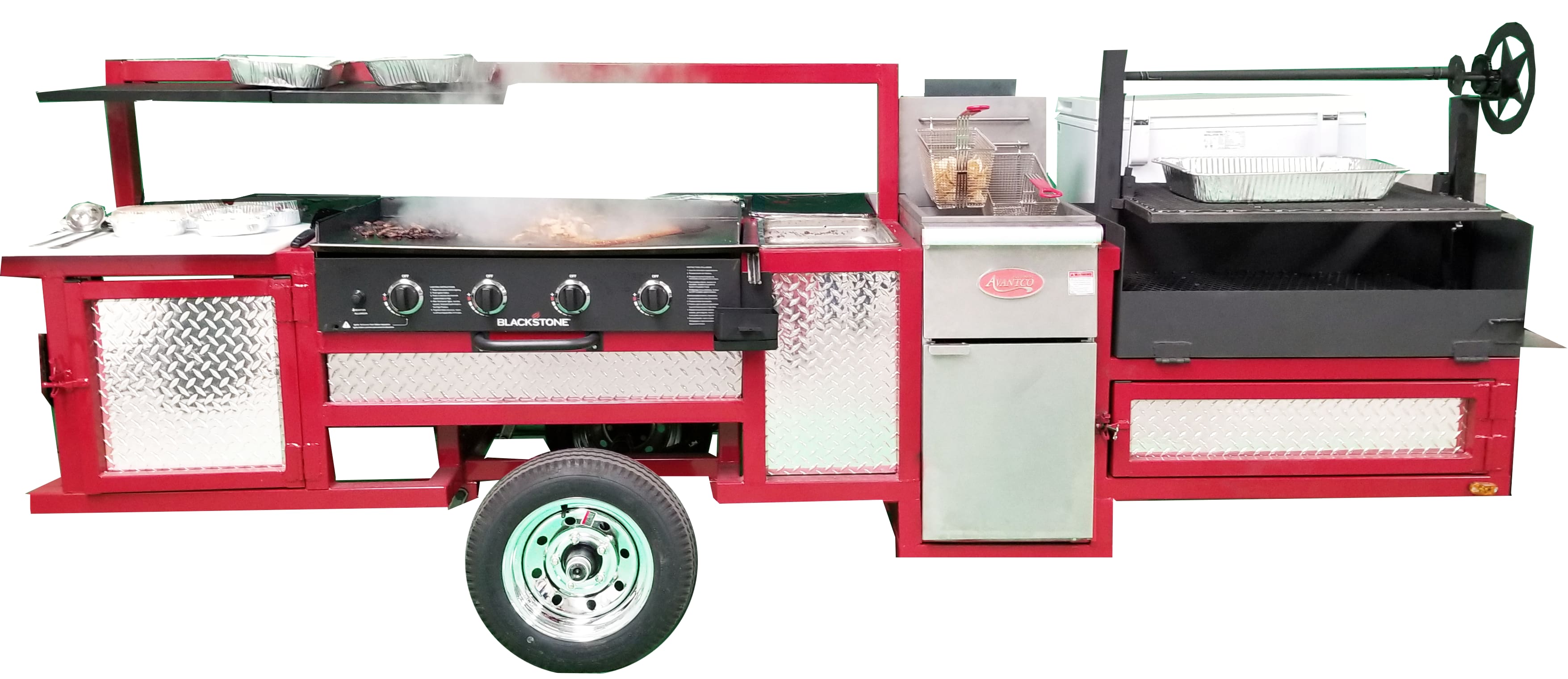 LAUNCH YOUR FOOD BUSINESS
Restaurants, food vendors, and catering companies alike love their OMGs.  Due to their ease-of-use, unique designs, and unbeatable prices (including a lease-to-own option), there's really no reason to delay ordering yours today!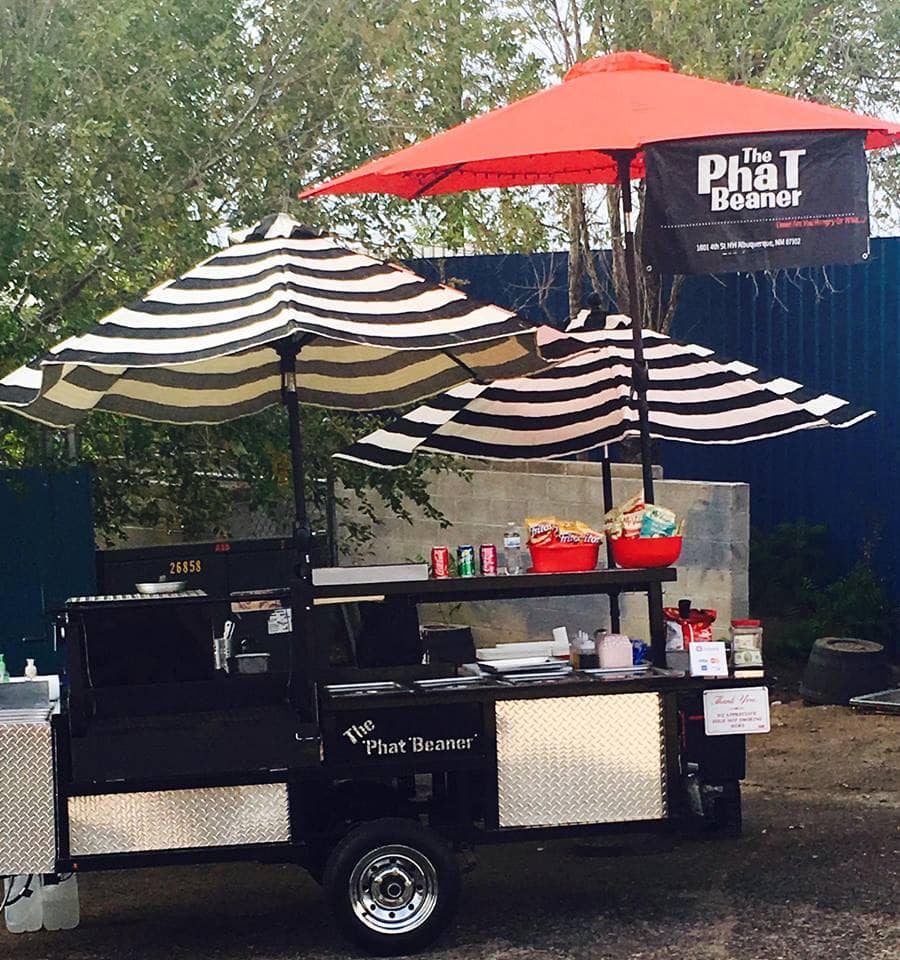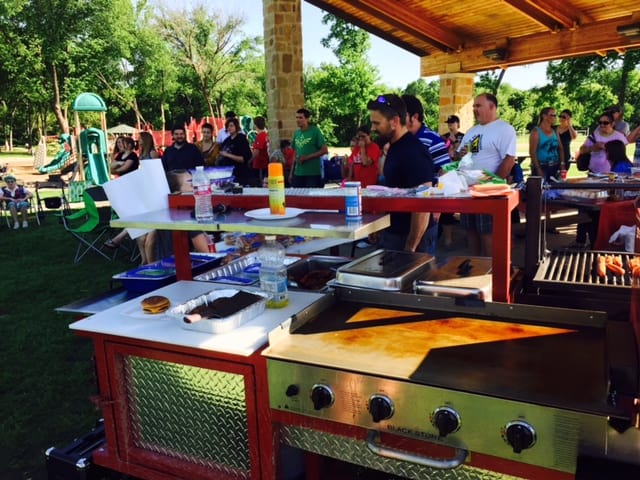 CONNECT WITH EMPLOYEES AND CUSTOMERS
Food can eliminate the status differences among employees. Whether you're rewarding your staff with onsite food cooked on an OMG or have upper management roll up their sleeves and take turns as the chef, providing the opportunity for comradeship among employees pays off in loyalty and job satisfaction.
Nonprofits serve in many capacities, including local municipalities and police departments,  churches and ministries, athletic groups, disaster relief organizations, and even the U.S. military. An OMG is a unique, inexpensive, and highly effective way to feed the hungry and connect with the community.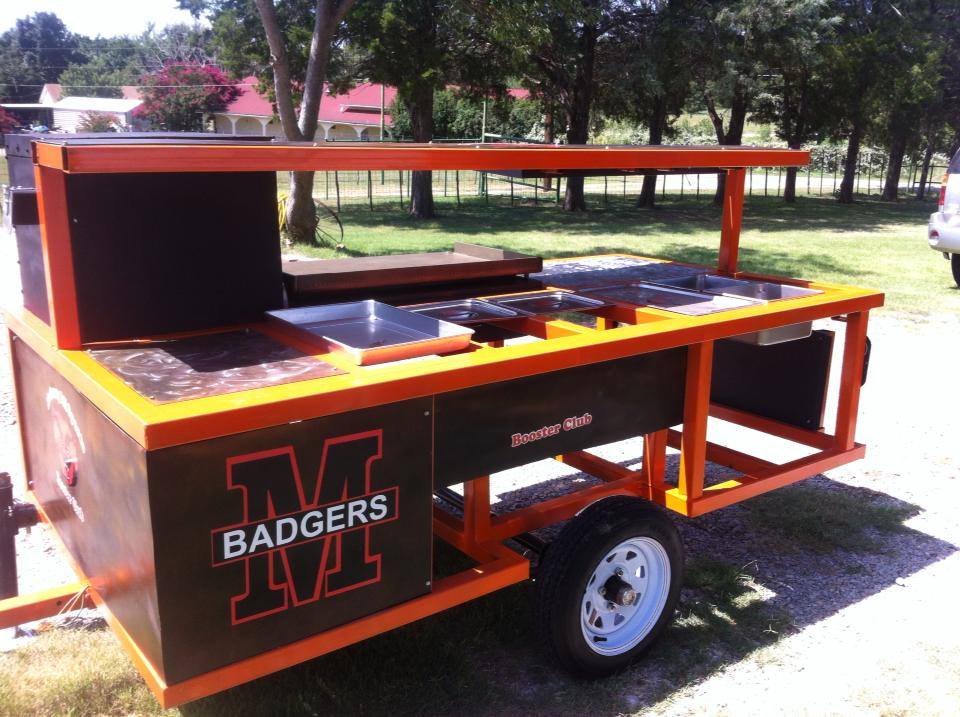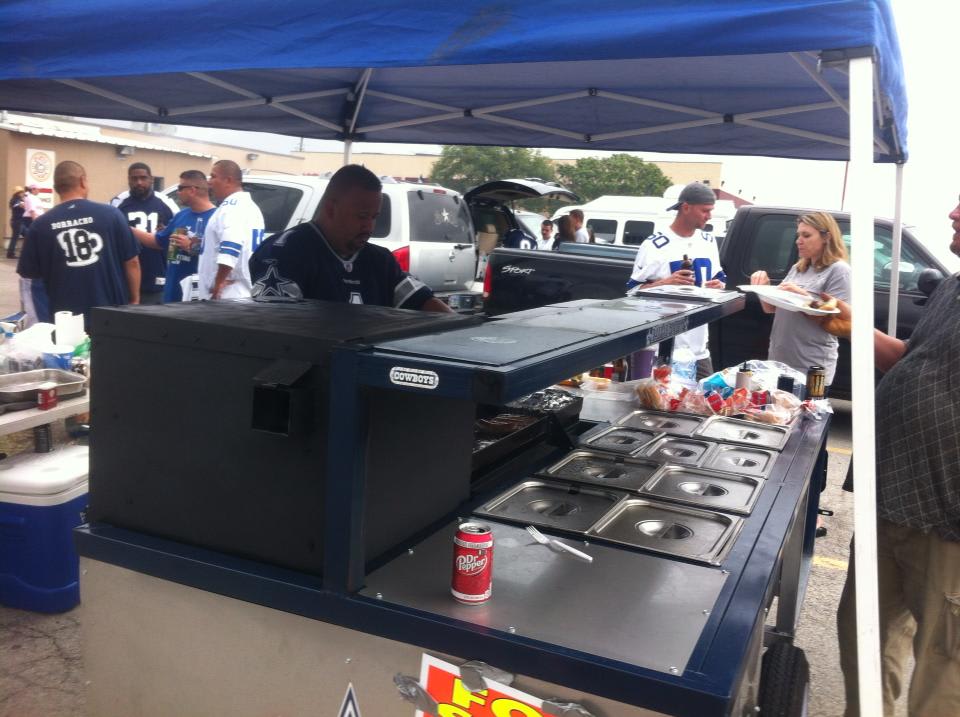 Nobody will turn down your party invites if you're cooking on an OMG! Hook it up to your vehicle and take it with you to cookoffs, family reunions, local charity events, and of course, to the big game. Whether your specialty is hamburgers or smoked BBQ ribs, you need an OMG!