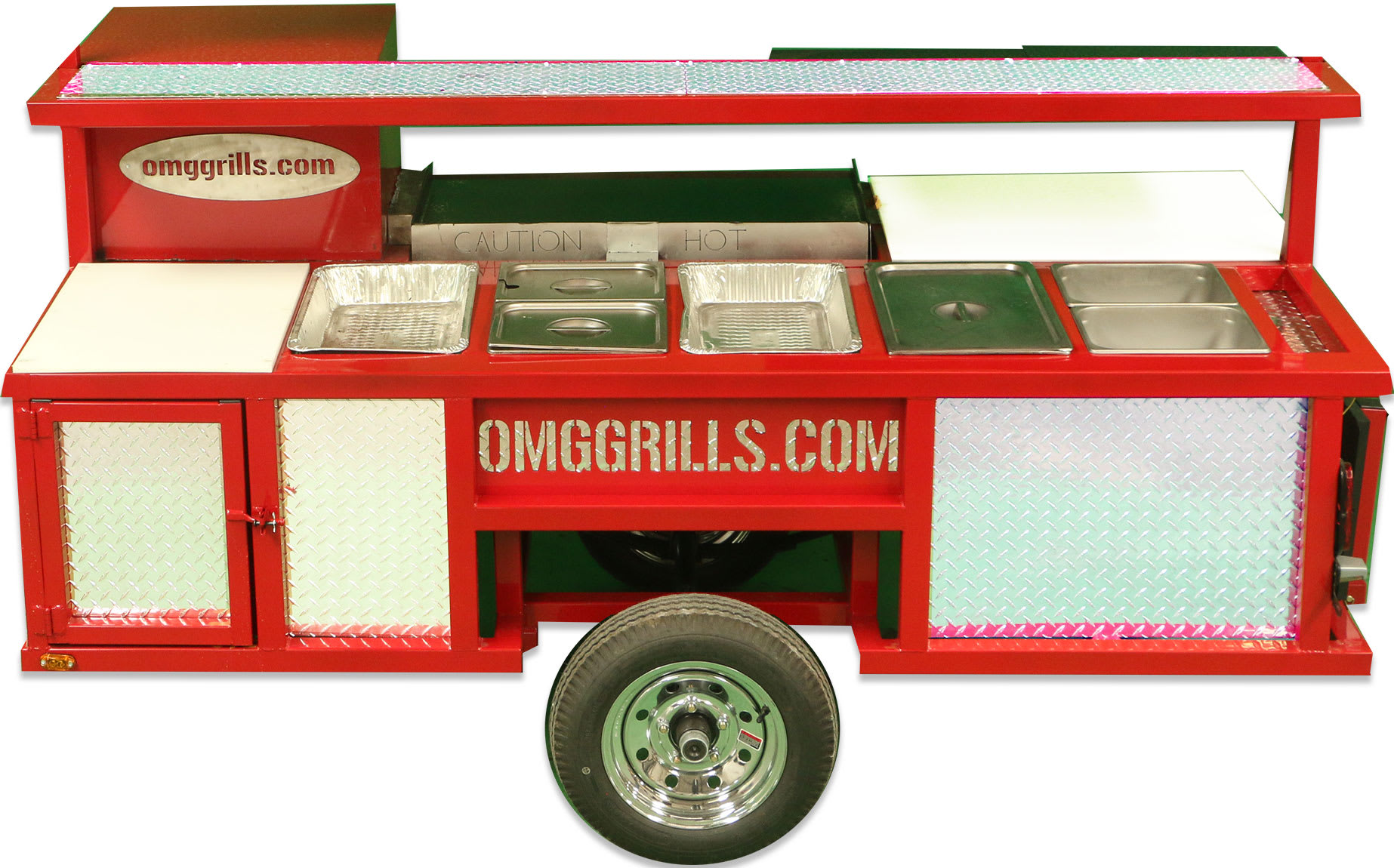 Affordable Food Trailers: The OMG Advantage
AMERICAN CRAFTSMANSHIP
Each OMG concession trailer is designed and manufactured from the wheels up in Azle, Texas. We even build our award-winning patented two-chamber vertical smoker on our Steampunk BBQ trailer! The food trailer powder-coating is done locally with a trusted vendor who's an expert in applying color to metal.
MILITARY STRONG
We're proud to be a military family, including our veteran CEO Tabatha Erwin. But our military roots go even further than our employees as multiple of our concession trailers are GSA-approved and used by the United States Air Force both domestically and abroad.
MATERIAL SELECTION
We have loyal relationships with our American-sourced steel suppliers. We also install highly-efficient equipment to give years of use to your OMG trailer grill.
PATENTED DESIGN
Our concession trailers are so unique we patented them: US D733005 S1. Each food trailer is hand-built in-house in Azle, Texas for maximum versatility, ease of use, and durability.
LIGHTWEIGHT & NIMBLE
Either 8″ or 11″ and weighing between 620 and 1,100 pounds, an OMG can pull behind just about anything and fit just about anywhere, including into a single parking space. Easily hand-maneuver it into tight spaces, and then remove the hitch for security and safety.
FOR ANY CALIBER OF CHEF
Just one cook can feed hundreds of people in a day, and connect with patrons face-to-face while doing it. But don't mistake our outdoor mobile kitchens to be overly simplistic—they've been used by gourmet chefs, won blue-ribbon cook-offs, and used to feed top-tier corporate clients.
MENU DIVERSITY
Whether your speciality is chicken, beef, ham, pork, fish, turkey, quail, tacos, burgers, corn on the cob, smoked brisket, veggies, grilled cheese sandwiches, soups, hot dogs, bacon, eggs, or pancakes, we've got an OMG for you. Bring along our Rockies model to add ice cream, cookie dough, smoothies, and frozen snacks.
OUTSTANDING VALUE
With models starting at only $4,170, this is one of the most affordable concession trailers you can buy. And with our lease-to-own program that everyone is approved for, we're opening up the opportunity for anyone to open a business, feed the hungry, or connect with the community.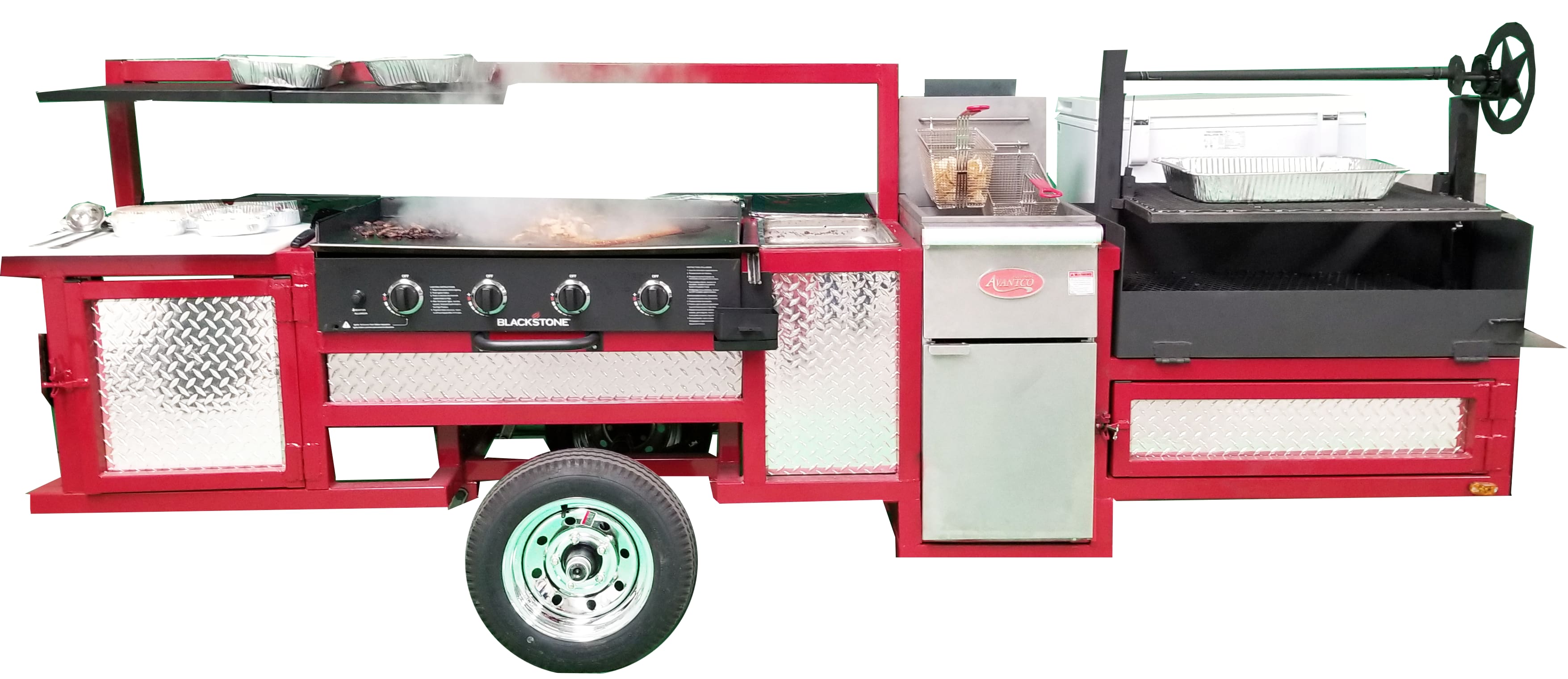 GRAB ATTENTION
Between the bright colors and novel design, vendors using our trailers often outsell the conventional enclosed food trucks that blend in.
ORIGINALITY ON WHEELS
Showcase the originality of your food with an original delivery method! If you need a unique configuration, let's talk about a custom OMG design.
SHOW YOUR TRUE COLORS
Every OMG concession trailer is powder coated for durability in any color of your choice.